Lucky you, you've discovered the magic that is a white noise machine! Maybe you're reading this because you just learned about fan-based white noise and got your *very first* Dohm to help you get better sleep through the night. Or maybe, you have one of our travel sound machines for your new baby. Either way, we want to help you get the absolute most sleep-inducing magic you can out of your sound machine, and where you put it can make a difference.
Much of where you want to place your Dohm depends on why you're using your sound machine in the first place. Do you have a lovely roommate who has rowdy gatherings in your living room during school nights?
You'll want to place your sound machine just outside of your bedroom door closest to the source the commotion.
If you're simply using the sound machine in your bedroom because you can't sleep without white noise, we've found the most effective placement is somewhere in close proximity to your bed. Some folks like it on their bedside table so its within arms reach to turn off and on and adjust the sound. We've seen many customers who like to put the Dohm on the floor of their bedroom, or even underneath their bed. We do not recommend putting a fan-based sound machine under a bed where it is at risk of being accidentally covered by a blanket, which may cause it to malfunction. (Plus, you won't be able to hear it if it's covered by fabric!)
Do you sleep with a snorer? Our compact sound machines can create a sound barrier between you and your partner (or dog) in a snap. Simply place or hang one of our portable options (the Rohm, Go, or Hushh) in between you and the offender, and you'll barely know they're there. ; )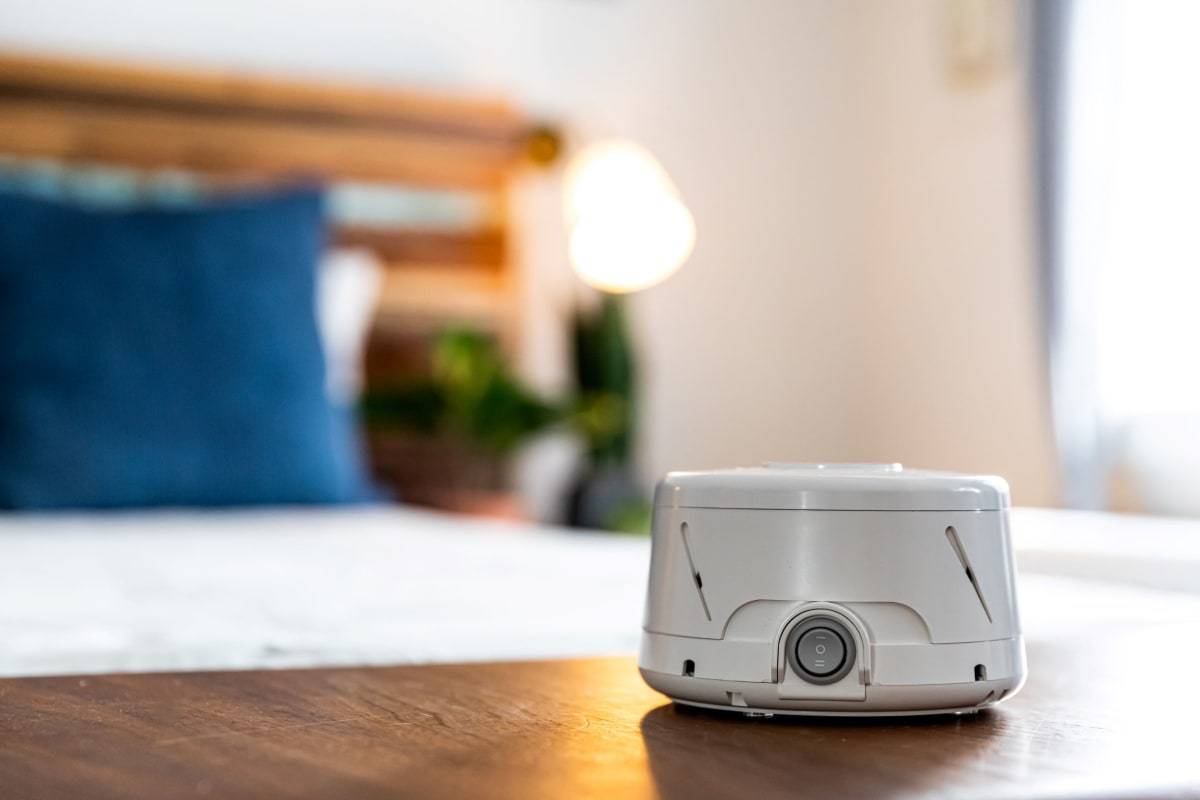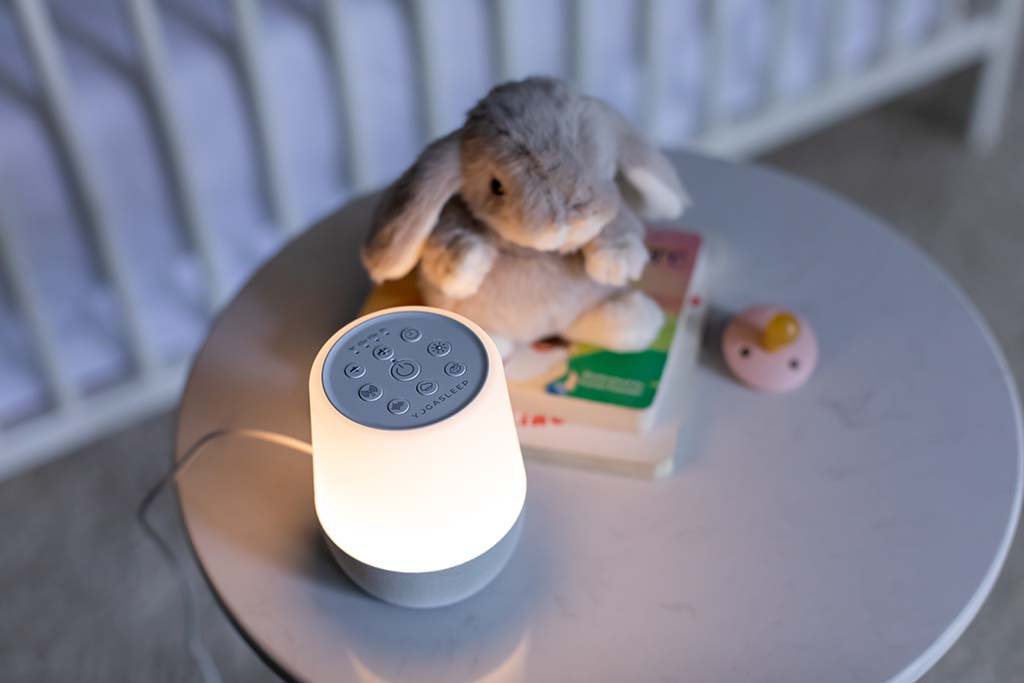 IN THE NURSERY OR KIDS' ROOM
Now you're likely using a sound machine to help your child sleep through the night, or deal with a dreaded sleep regression. Most placements in your child's room, whether it's on a changing table, nearby bureau, or bookcase, will provide enough noise-filling soothing sounds to help them fall - and stay - asleep. That said, all of our sound machines should be placed at least six feet (6') away from the sleeper's head. This is mostly to allow the sound to fill the room effectively but also ensures it's not too loud for your child or baby.
AT YOUR WORKPLACE OR OFFICE
White noise is a powerful tool in the office to provide an oasis of focus in an otherwise bustling workplace, and where you put your machine depends on several factors. Do you work with a LOUD talker? Then you'll want to place the sound machine closer to you, and not your co-worker.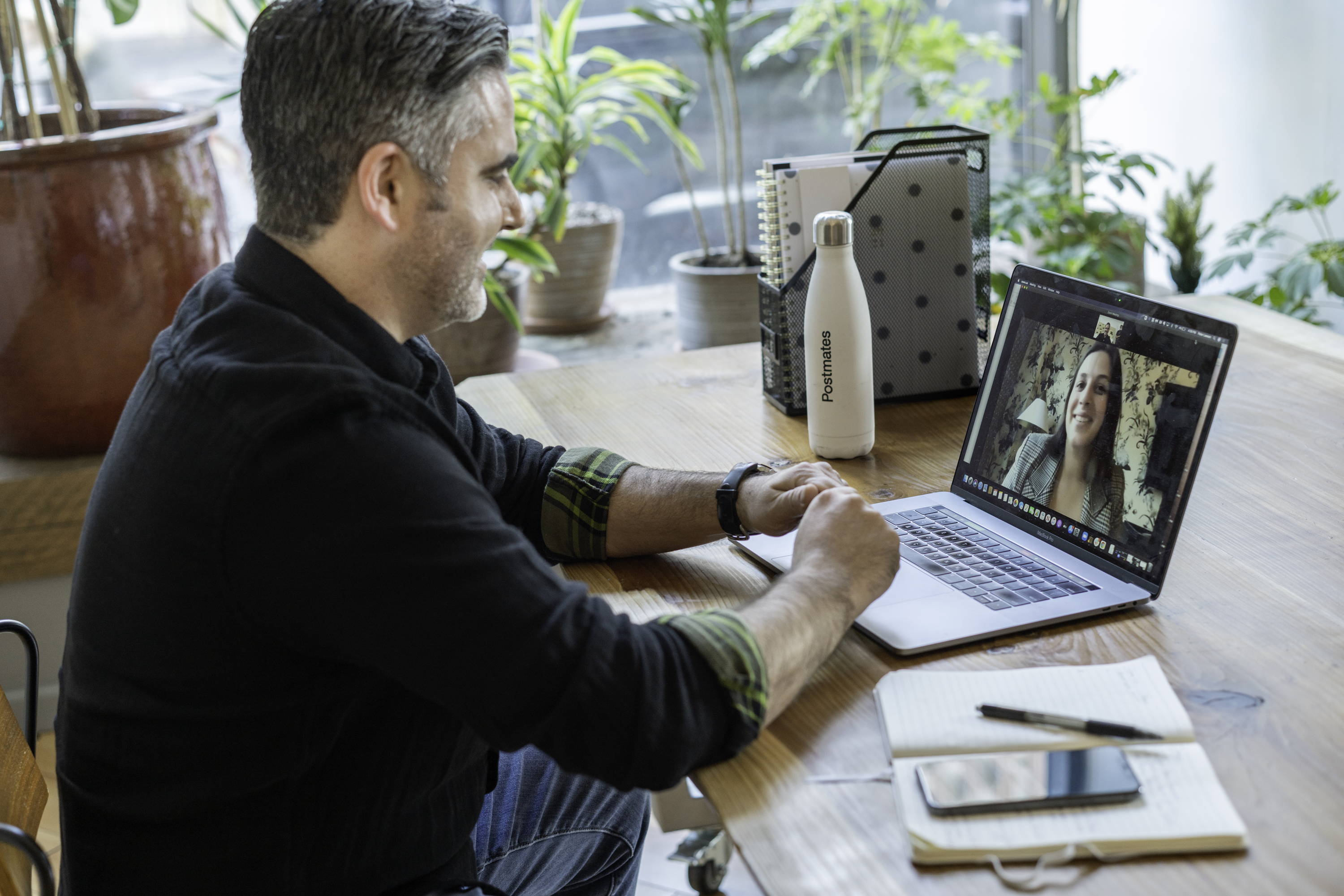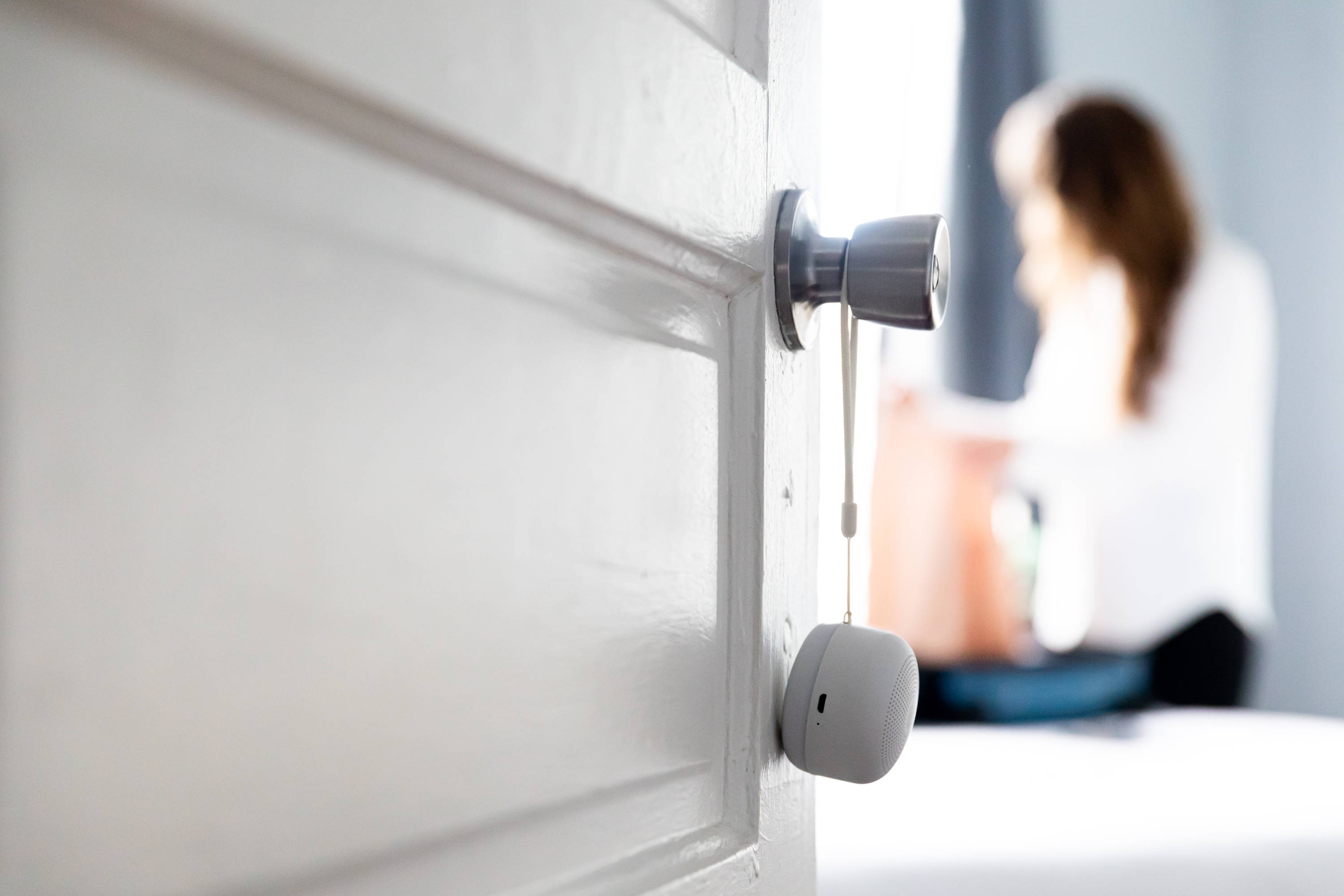 Do you use white noise for privacy or confidential conversations at your private practice? Then the best place for your sound machine is right outside of your office door. The whirr of the white noise will ensure that any sensitive conversations will be kept discreetly between you and whomever you're talking to.
If you need white noise for machines in bulk for a larger office or space, keep in mind that one Dohm will offer sound coverage for about 300-500 square feet so about one machine for every 4-6 work stations. However, keep in mind that open-office setups (while becoming increasingly popular) are more challenging in terms of noise-masking as it's just more open space to fill. We don't recommend installing a Dohm on a wall - due to the fan inside it should always be kept upright for optimal usage
Sound machines are most effective when placed between yourself and the greatest source of noise or disruption.
When using our white noise machines for sleep or in your personal space, always place the unit at least three feet away from your head. Of course, wherever you place the sound machine that helps you fall asleep or suits your needs is the best place for you! As long as you follow the rules above, you'll enjoy your sound machine for years to come.
Do you still have questions about how to best use your sound machine? Contact our friendly Customer Experience team at hello[at]yogasleep.com.
---
---
Follow us on Instagram @yogasleepusa