Baby monitors typically land close to the top of the list on a baby registry. After all, you're relying on your baby monitor to help you watch over your most precious gift—your little one. But how do you choose the best device for you and your family? Here's what to look for when choosing a baby monitor. 
Smart baby monitors send video and audio recordings of your child to an app on your smartphone, so you can watch your little one wherever you are—whether it's a room away or a continent apart.
2. High-Quality Video Monitoring
Look for a camera that provides clear, high-quality, 1080p video. Solid picture quality will let you determine how baby is doing with just a quick glance at the monitor. This means you won't have to rely solely on audio to alert you to your child's needs—you'll be able to see if baby is just fussing in their sleep, or if they need to be checked on in person. A little tip: make sure to watch the live stream while adjusting your camera to find the spot with the best view of baby.
3. Low-Light Image Quality / Night Vision
Check the quality of the picture in low lighting situations, such as when baby is asleep in the middle of the night, or if curtains are drawn during daily naptimes. Some monitors are equipped with night vision, so even when baby is sleeping in a dark room, you'll still be able to see exactly how they're doing.
Whether you choose a WiFi-enabled baby monitor or the kind that transmits a signal via radio frequency, make sure that the connection is secure to prevent possible interference or a dropped signal. The Yogasleep Ohma uses an encrypted WiFi network to give you (and loved ones or other caregivers) secure access to your baby monitor via a stable connection that can support the high-quality video feed.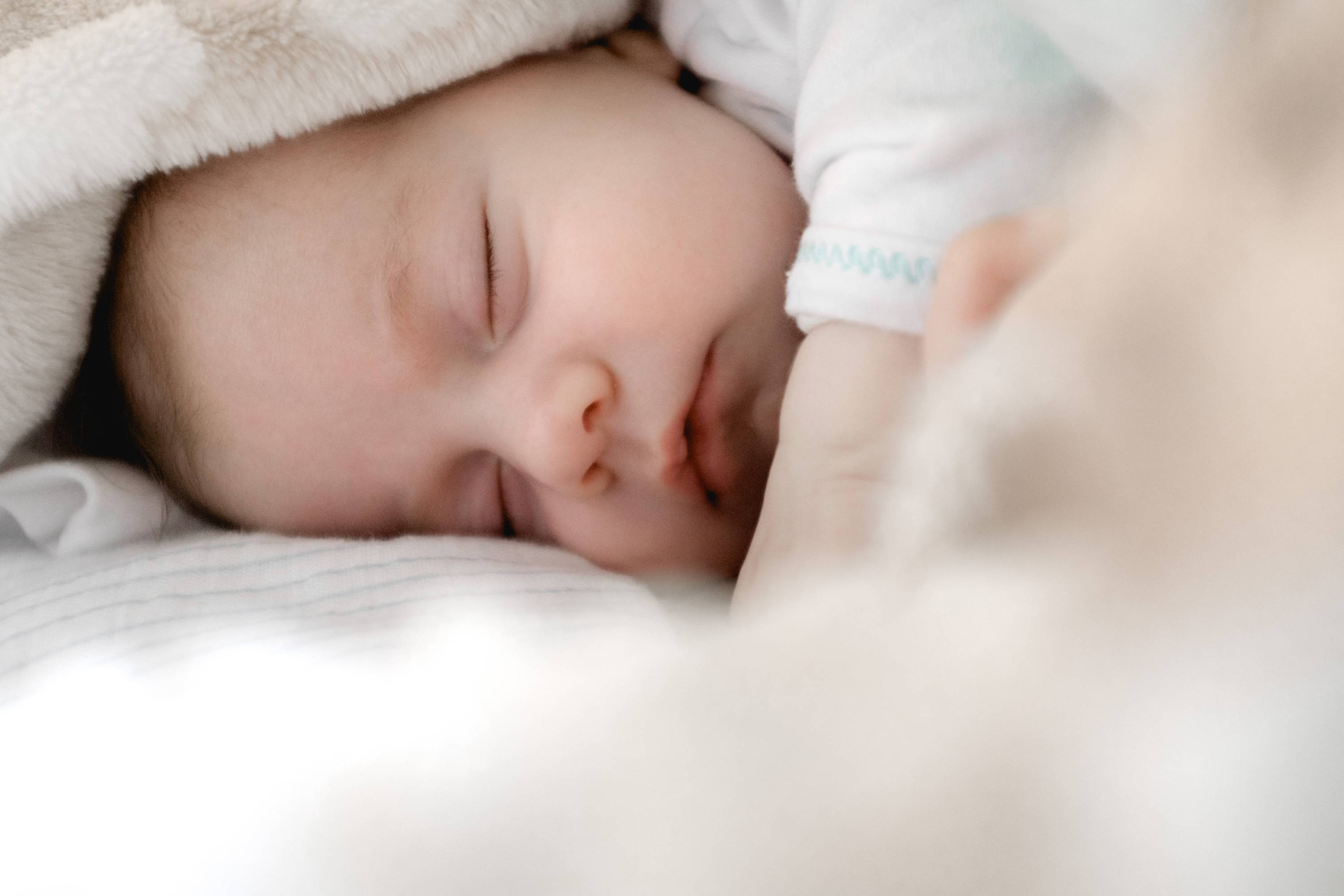 Some monitors will stream video directly to your smartphone, while others will come with dedicated monitoring devices. Check the distance between the camera and the receiver. A high-quality, long-distance receiver (such as your phone) can let you monitor your child while you're away from home and your little one is with grandma and grandpa or the babysitter.
Noise detection alerts are great for while you're taking care of things around the home such as vacuuming, talking on the phone, or listening to music. Ohma sends push notifications to your phone, keeping you up-to-date on baby and nursery conditions, even in the noisiest environments.
If you're on the go often, portability is probably important to you. You might want a monitor that gets its power from a wall plug. That way, you won't have to worry about re-charging an extra device, and you won't have to deal with the frustration of a dead baby monitor or receiver. 
Plenty of parents swear by white noise machines for getting their little ones to fall (and stay!)asleep. Ohma features 20 soothing sounds, including white noise, nature sounds, and lullabies. When looking at baby monitor extras, sleep sounds are a great option to consider.  
Some monitors let you talk to your baby through the receiver, which is great for lulling a fussy baby back to bed. If you want to be able to calm baby with your voice, check for a two-way audio system.  
10. The Biggest Bang for your Buck
Make sure you consider which extra baby monitor features you find most important. Whether it's smart home features, a night light, or the ability to share the video feed with loved ones, you'll want to make a list and be sure that your top monitor choices check those boxes.
Ohma boasts numerous features—including everything that we've mentioned above. At $99.99, it's hard to find another monitor with the same capabilities. Ohma packs a high-quality camera, two-way audio, a night light, and soothing sleep sounds into one sleek package, which is perfect for decluttering the nursery.
Your best option is to choose the monitor that best suits your needs and test it first. Ohma comes with a 101-night trial, 1 year warranty, and live customer support to ensure you are set up for success.
A high-quality baby monitor can make life as a parent or caregiver so much easier. Regardless of what type of monitor you choose, knowing your baby is safe and sound at any time can improve your parenting journey immensely.  
---
---
Follow us on Instagram @yogasleepusa