Travel Mini Sound Machine with Night Light
Description
The Yogasleep Travel Mini Sound Machine combines robust white noise options and a night light in one sleek and lightweight pocket-sized device, ready for travel anywhere. No larger than the palm of your hand, the Travel Mini features a USB rechargeable battery and lanyard, making it perfect for at-home usage in your bedroom or nursery, travel, and on-the-go.
Features
6 Sounds: White Noise, Brown Noise, Signature Dohm, Stream, Gentle Surf
Volume Control
Gentle Amber LED Night Light
USB-Rechargeable
Included Lanyard
This sound machine is intended for portable use and must be turned off and unplugged every 14 days
Warranty
1 Year Limited Warranty
Shipping + 30 Day Return Policy
Shipping:
We offer free ground shipping on orders over $40 within the contiguous 48 states and strive to get your product to you within 5-7 business days from the time you place your order.
30 Day-Return Policy:
You are welcome to return any sound product purchased directly from yogasleep.com within 30 days. You will be refunded for the cost of the product as well as taxes, but not any shipping paid. If Yogasleep requests that the product be returned, we will pay for the return shipping. We do ask that you give our products a chance for up to 30 days because a new and improved sleep experience can take a little getting used to. If you don't love your Yogasleep product for any reason, you can use our self-service return portal to initiate a return or exchange within 30 days of your ship date.
click here
Soothing Sounds
Click the icons to preview the sounds.
Travel Mini Sound Machine with Night Light
SOOTHING WHITE NOISE AND NIGHT LIGHT

Robust white noise in one lightweight device, ready for travel anywhere.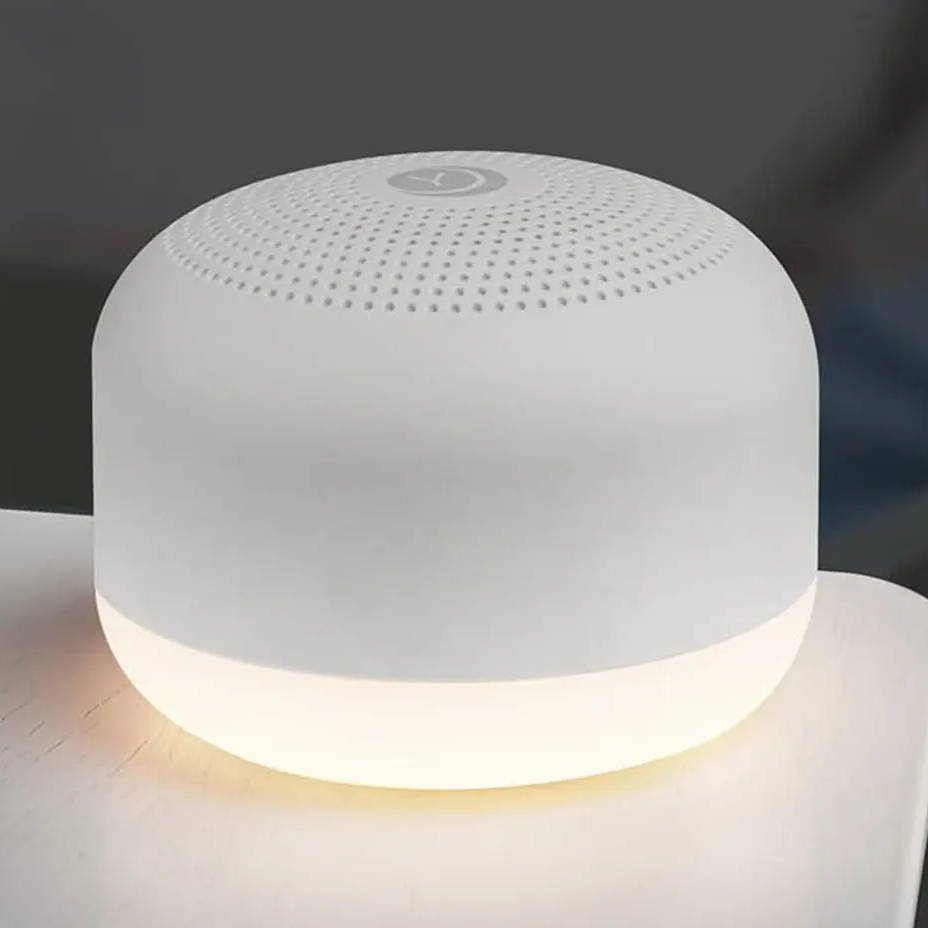 40% smaller than other travel sound machines
Six sound options with a robust volume range of 0-70 dB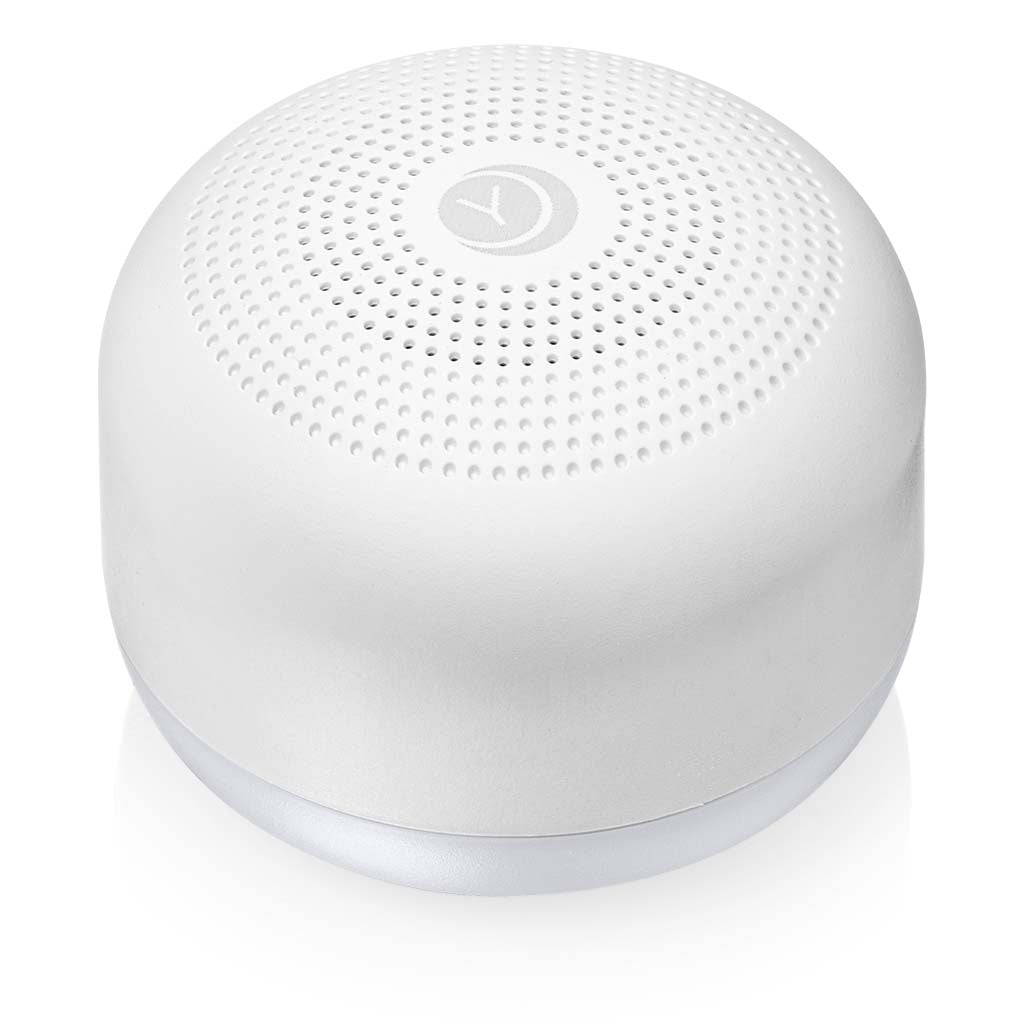 Fits snugly in the palm of your hand and weighs under 5 oz

Soft LED night light won't disrupt sleep cycles
White noise smooths out your audible environment to minimize disruptions that can lead to poor quality sleep and interfere with sleep cycles